Following on from a successful pilot week, on the 24-25 October GRACE was present at the Security Research Event in Brussels. With a programme of security-focused panels over the two days and over 50 projects from across the security research ecosystem there to present and promote their research results, GRACE was in good company. 
Organised by DG Home and the European Commission supported by the Spanish and Swedish Presidencies, SRE provided a great opportunity to showcase the outcomes from GRACE with over 1000 delegates registered to the event.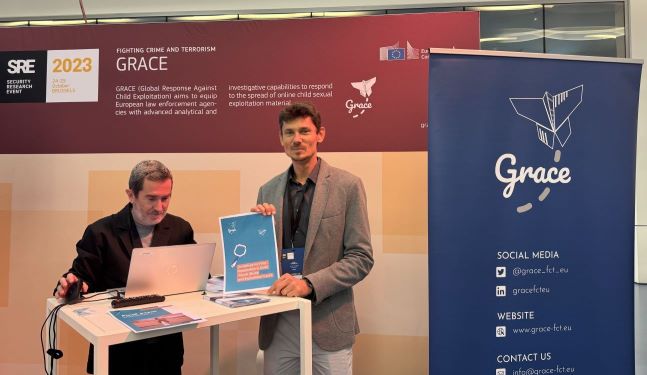 GRACE's booth hosted a running presentation of the results so far where visitors could learn about the aims of the project, the key exploitable results and the first responder guidelines. It also provided a great opportunity to continue to promote the GRACE final event in Madrid where attendees will have the opportunity to see in-depth the results from the whole project.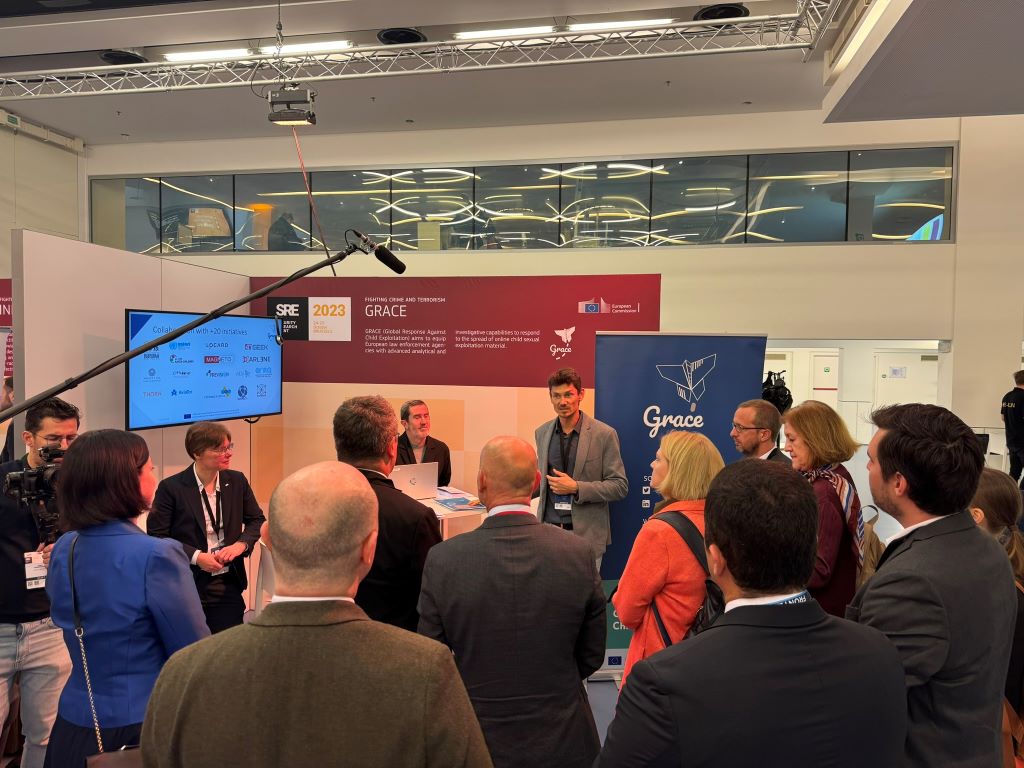 On the first day of SRE, GRACE was fortunate to be visited by the VIP representatives from the high-level round table that opened the event. While on the second day, a presentation of the GRACE first responder guidelines and the prototype accompanying game were shared at the booth. This presentation attracted a large audience from attendees and demonstrated the potential for significant impact of the work. 
We want to thank everyone who visited the GRACE booth to learn about our project and we hope to see many of you in Madrid.