In mid-April, a 3-day workshop was held at Europol headquarters to discuss the prioritisation and ontology for the GRACE project. During the first day and a half, Europol, CENTRIC and Web-IQ focused on defining the operational priorities and rules to be implemented within the GRACE platform in a specific tool, including discussions on what additional attributes would be useful from Open Source Intelligence (OSINT), with consideration given to the potential rules and how they affect the prioritisation.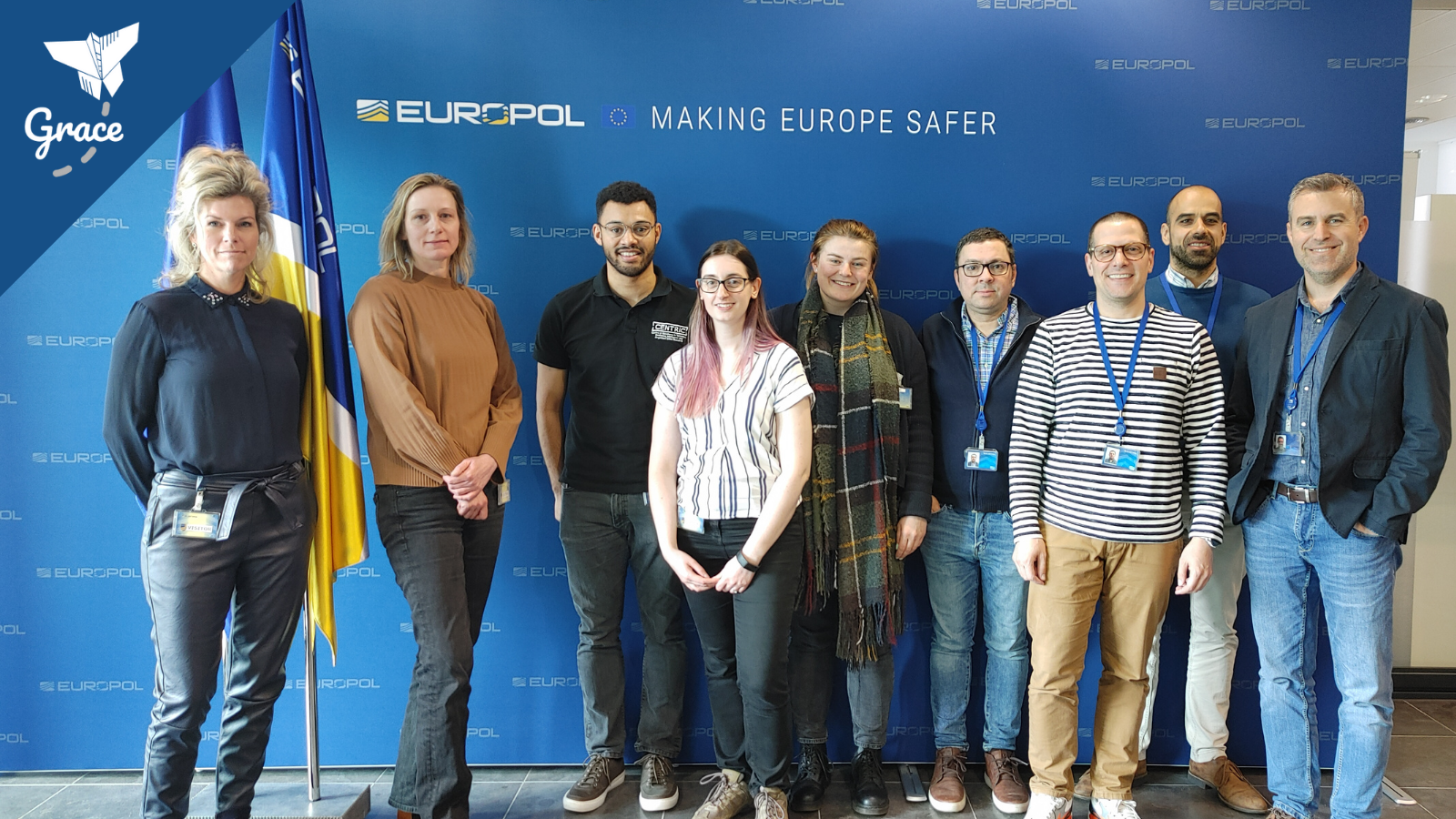 On the second part of the workshop, Europol, CENTRIC and INOV tackled the child sexual abuse (CSE) taxonomy and the data model bespoke design for the specific crime area – the GRACE ontology. Europol presented the current state of the ontology and how new requirements, such as inferred and confirmed relationships, may be represented. Some missing elements were identified and will be taken into account for the next iteration.
After this positive outcome, the GRACE project continues to move forward. This includes starting the development of the prioritisation tool, finalising the work on the potential rules for prioritisation, and initiating the next iteration of the ontology.